ANNOUNCEMENT: Presentation of the documentary edition "Woe to the Lost, Repressed Ministers of the Ukrainian Revolution"
Історії двадцяти трьох міністрів Української Народної Республіки та Української Держави, яких за їхню державницьку діяльність двічі та тричі заарештовували й засуджували більшовики, розкажуть на презентації книги "Горе переможеним. Репресовані міністри Української революції" 28 лютого.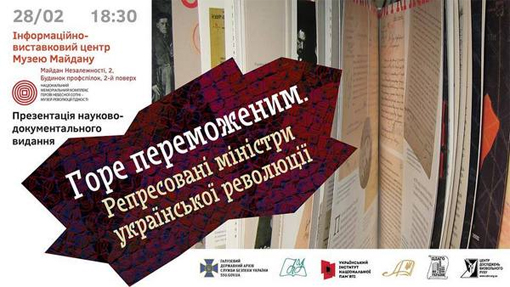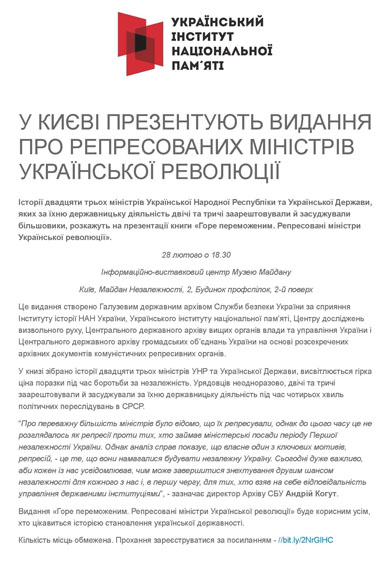 Детальніше: https://www.istpravda.com.ua/short/2019/02/26/1537...